Send gestures of goodwill and service recovery with our customer apology platform
Customer apology platforms built by experts to boost service recovery.
Our customer apology platform can help you get customer service recovery right
Want to turn a bad customer experience into a great brand experience?
When you're in the customer service industry, it's inevitable that you will make a mistake at some point and upset a customer. It happens to the best of us! The important thing is how you handle it when it does occur.
While a good apology can restore balance or even improve relationships, a bad apology can make things much worse. Sometimes a standard apology just isn't enough. That's where customer apology platforms come in.
Our customer apology platform allow you to apologize to customers for poor service at scale. Send automated or personalized apologies, gifts or gift cards – and track customer satisfaction levels.
The onecode powered customer apology platform. Developed to give total choice, the onecode from Simply Thank You lets you send rewards directly to customers, which they can exchange for a gift of their choice from thousands of options.
Your customer care team can have access to a controlled budget, with restricted manager access, and a customised look and feel.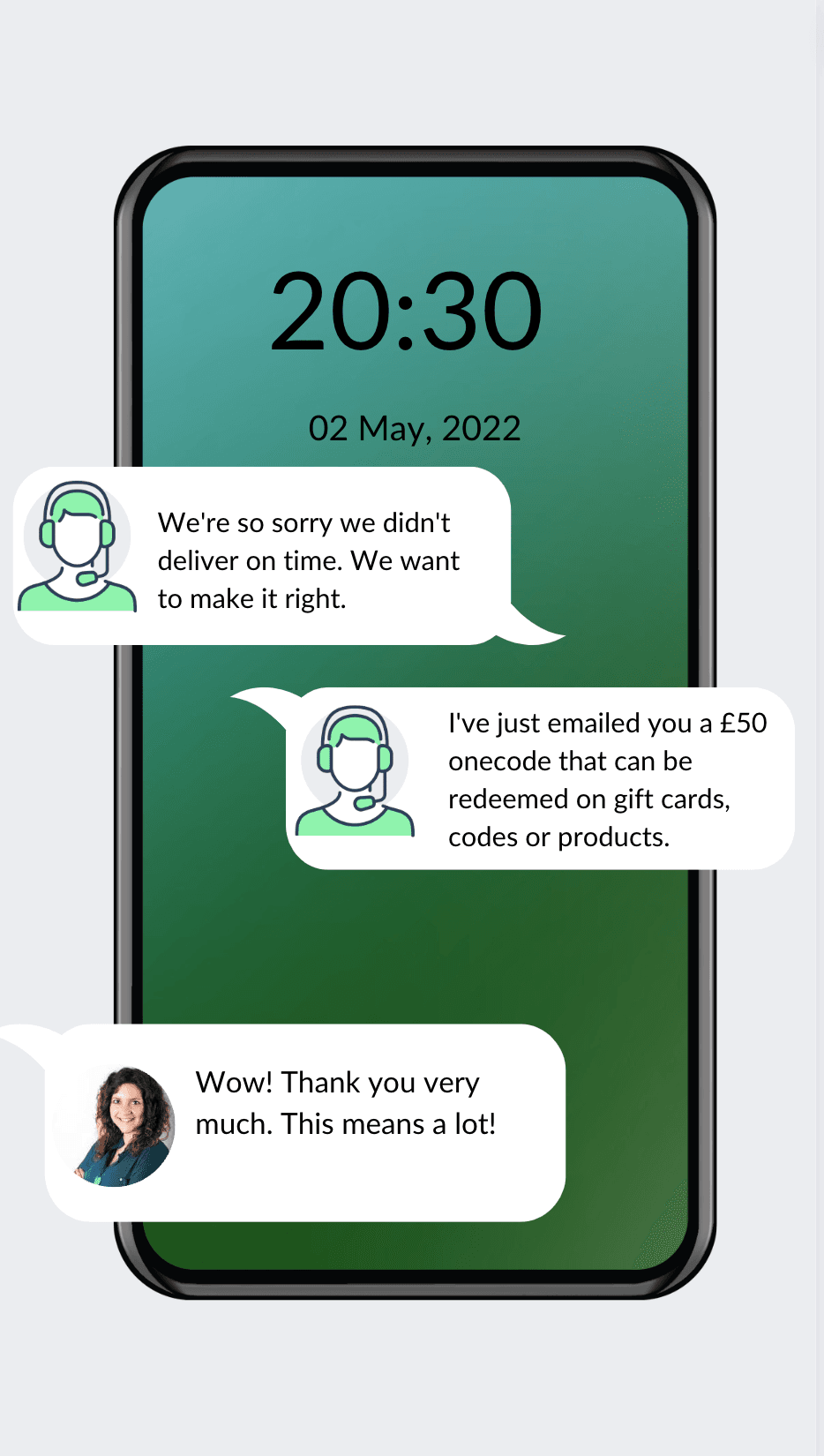 Is it time to scale up and invest in a customer apology platform?
There are many benefits of using a customer apology platform, including:
Improved customer satisfaction: Customer apology platforms can help you diffuse a situation quickly and effectively, which can lead to improved customer satisfaction levels.
Increased customer loyalty: When you show that you care about your customers and are willing to go the extra mile to make things right, it can increase customer loyalty.
Reduced customer churn: If you're able to successfully diffuse a situation and keep a customer happy, it can reduce customer churn.
Improved business reputation: By using customer apology platforms, you can show that you're committed to excellent customer service. This can help improve your business' reputation.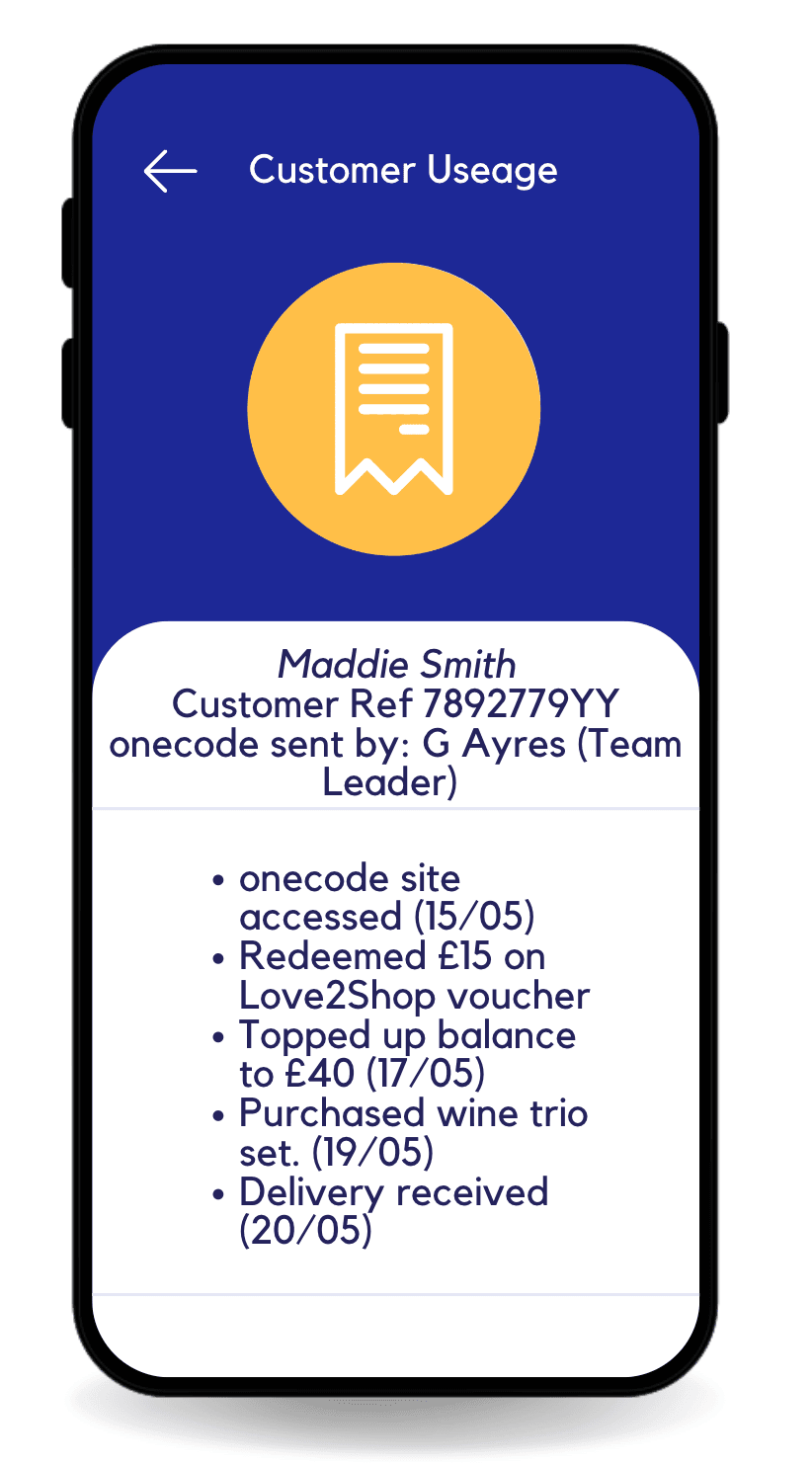 "We've been working with Simply Thank You for over 10 years to help us recognize and appreciate our customers and our people with gifts and treats. Their bespoke wrapping service is just one of the things we love about them, along with their fantastic staff, great service, integrity and flexibility."
Caroline Lynam
Head of Customer Relations, Virgin Atlantic
"We have grown our employee recognition scheme with Simply Thank You over the past seven years. The scheme is welcome by the Group and STY continue to meet the needs of our diverse business and challenging requirements, including a recent major rebrand. STY also support our various ad hoc recognition and celebration events, meeting challenging timescales."
Shirley Champion
Group HR, The co-op Group
"We care what our customers think of us, we hear them and see things from their point of view. Working with Simply Thank You, means we have so many ways to inspire or delight a customer at the right time. We would recommend Simply Thank You to any business that values customer engagement and happiness."
Three
"Simply Thank You have been a great partner to work with, taking an initial concept several years ago and helping us build a sector leading loyalty programme. They are keen to support and develop systems as we expand our business. The system linked to our loyalty programme has helped better engage with our customer base and increase our retention rate by 10%."
Simon Moore
Head of Marketing, GSF
"The ability to recommend suitable gifts to the portal team that are personalised to our customers has been a great benefit and has salvaged a number of customer dissatisfaction scenarios."
Jamie Callan
Brand manager, Sinclair Volkswagen Bridgend
"We introduce a gift giving system through Simply Thank You to both wow our customers and offer an alternative apology."
Northumbrian Water
"Our bespoke gifting service allows Abri to give extra care & attention to customers - and turn service failures into moments of delight."
Abri