We are employee rewards program specialist with over 30 years experience.
User friendly rewards management platform
Keep valuable employees and attract new ones
In today's hyper competitive employment market, it has become extremely difficult to attract and retain the best talent. Having an employee rewards program is a great selling point for potential new employees. A well administered reward program can boost employee engagement, increase productivity and help massively with staff retention. 
We have the perfect employee rewards solution, the onecode. The onecode employee rewards platform offers a dynamic reward system that can be shaped to any businesses needs. Offering instant rewarding, employee performance report integrations, easy to use reward and redemption platforms, and much more, the onecode is everything an employee rewards platform needs.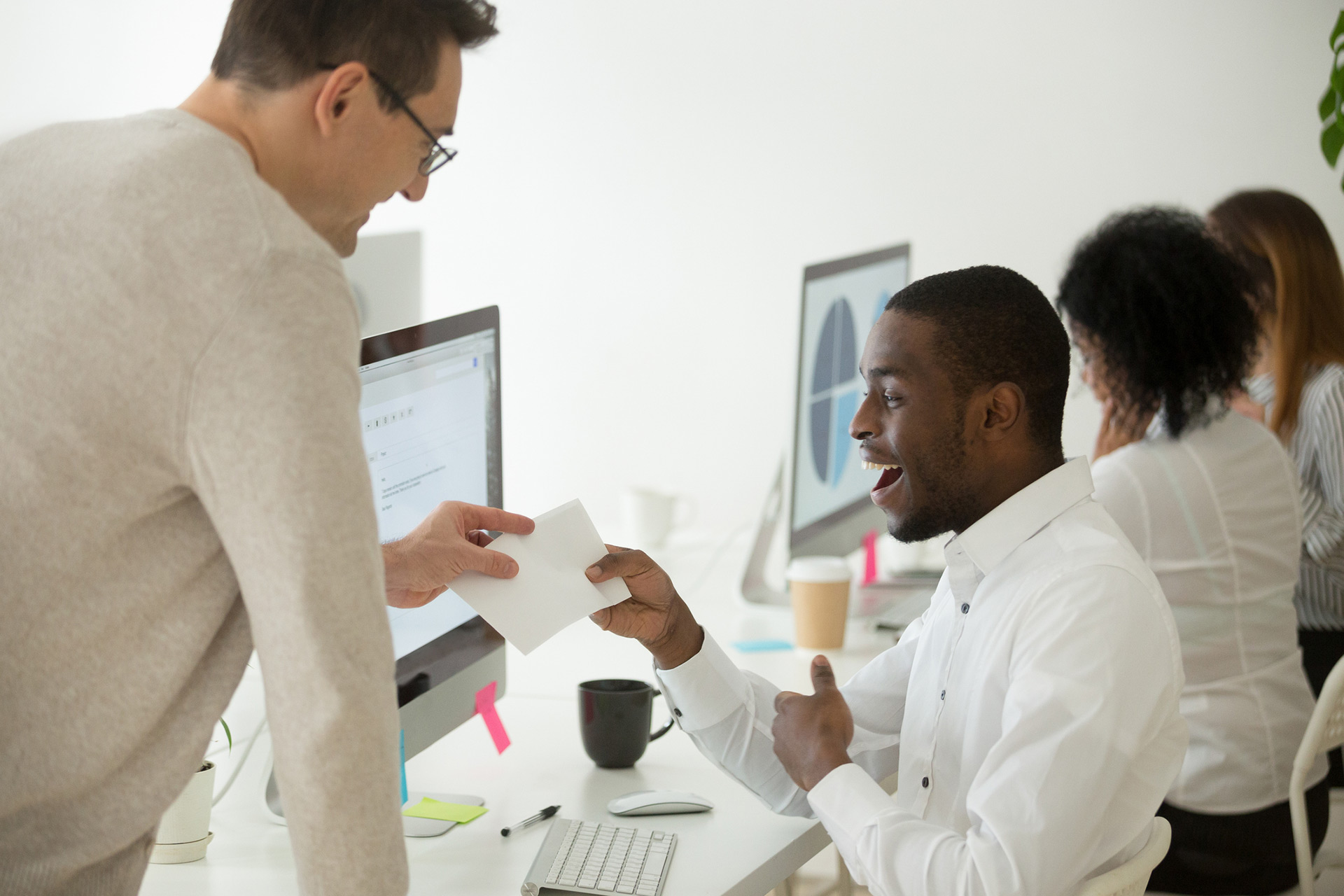 Employee rewards for effort and results at work.
Employee rewards are a great way of showing your employees that their efforts are appreciated. However, picking the best way to show that appreciation can be difficult. Especially if you are looking after a large workforce. At Simply Thank You we have made it our mission to help companies choose and send the perfect rewards to their deserving employees.
That is why we created the Simply Thank You employee engagement platform and the onecode reward management platform. Together they allow you to easily reward your employees and for your employees to spend their rewards on a great range of digital and physical gifts that are sure to please anybody.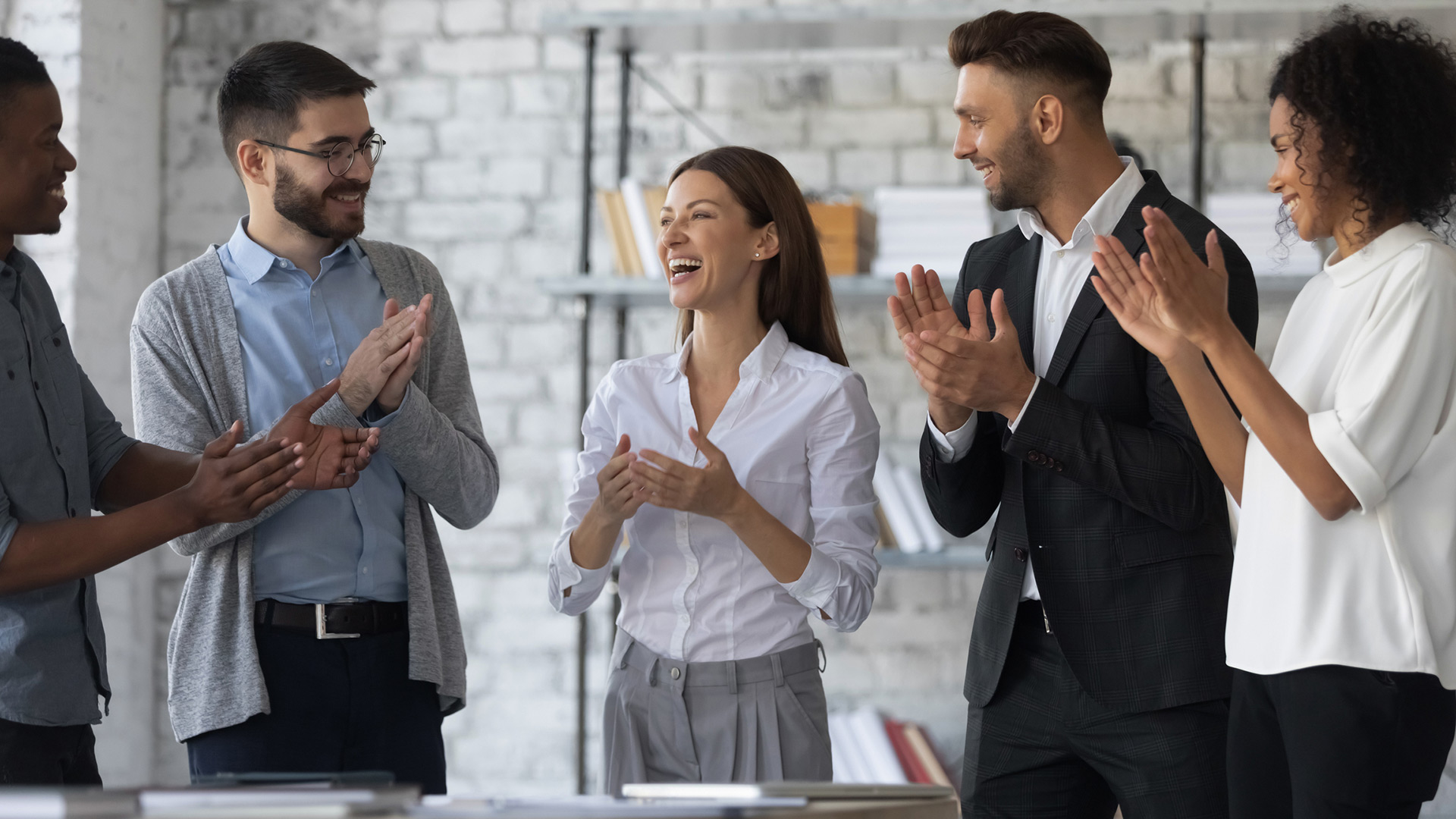 Keep everyone happy with the onecode.
Onecode is a digital multi retailer gift code that allows recipients an almost unlimited amount of choice for their employee rewards. Onecode is sent by e-mail and SMS so delivery is almost instant. Onecode can be easily and quickly exchanged for over 150 top retailer e-gift cards that allow almost unlimited online shopping. Onecode can also be exchanged for an extensive range of physical gift cards, gift vouchers, hampers, flowers and gifts.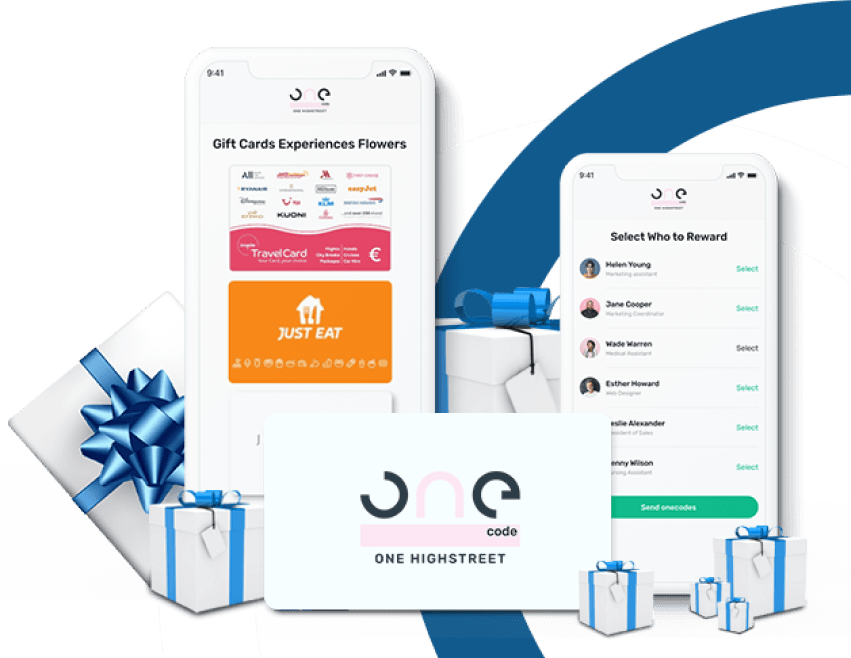 Employee reward program management
An employee reward program should be easy to manage and deliver great results. The Simply Thank You employee engagement platform and one code reward management platforms are both industry leading and designed to be easy to use and quick to set up. All aspects of our platforms can be branded with your company livery to boost engagement and our mobile responsive interfaces allow you and your employees to self-serve on whatever device suits you best..
"We've been working with Simply Thank You for over 10 years to help us recognize and appreciate our customers and our people with gifts and treats. Their bespoke wrapping service is just one of the things we love about them, along with their fantastic staff, great service, integrity and flexibility."
Caroline Lynam
Head of Customer Relations, Virgin Atlantic
"We have grown our employee recognition scheme with Simply Thank You over the past seven years. The scheme is welcome by the Group and STY continue to meet the needs of our diverse business and challenging requirements, including a recent major rebrand. STY also support our various ad hoc recognition and celebration events, meeting challenging timescales."
Shirley Champion
Group HR, The co-op Group
"We care what our customers think of us, we hear them and see things from their point of view. Working with Simply Thank You, means we have so many ways to inspire or delight a customer at the right time. We would recommend Simply Thank You to any business that values customer engagement and happiness."
Three
"Simply Thank You have been a great partner to work with, taking an initial concept several years ago and helping us build a sector leading loyalty programme. They are keen to support and develop systems as we expand our business. The system linked to our loyalty programme has helped better engage with our customer base and increase our retention rate by 10%."
Simon Moore
Head of Marketing, GSF
"The ability to recommend suitable gifts to the portal team that are personalised to our customers has been a great benefit and has salvaged a number of customer dissatisfaction scenarios."
Jamie Callan
Brand manager, Sinclair Volkswagen Bridgend