Rewards and recognition programs are our speciality.
We can help you set up and run your rewards and recognition program.
Rewards and recognition programs
Rewards and recognition programs are a great idea if you are looking to inspire, motivate, and retain your employees. A well run rewards and recognition program will recognise the efforts of employees and reward them for their contribution. When integrated with a reward provider, your program should be easy to run and deliver measurable benefits to your organization. The onecode solution is all of this and more, learn more about our bespoke branded instant rewarding platform by enquiring below.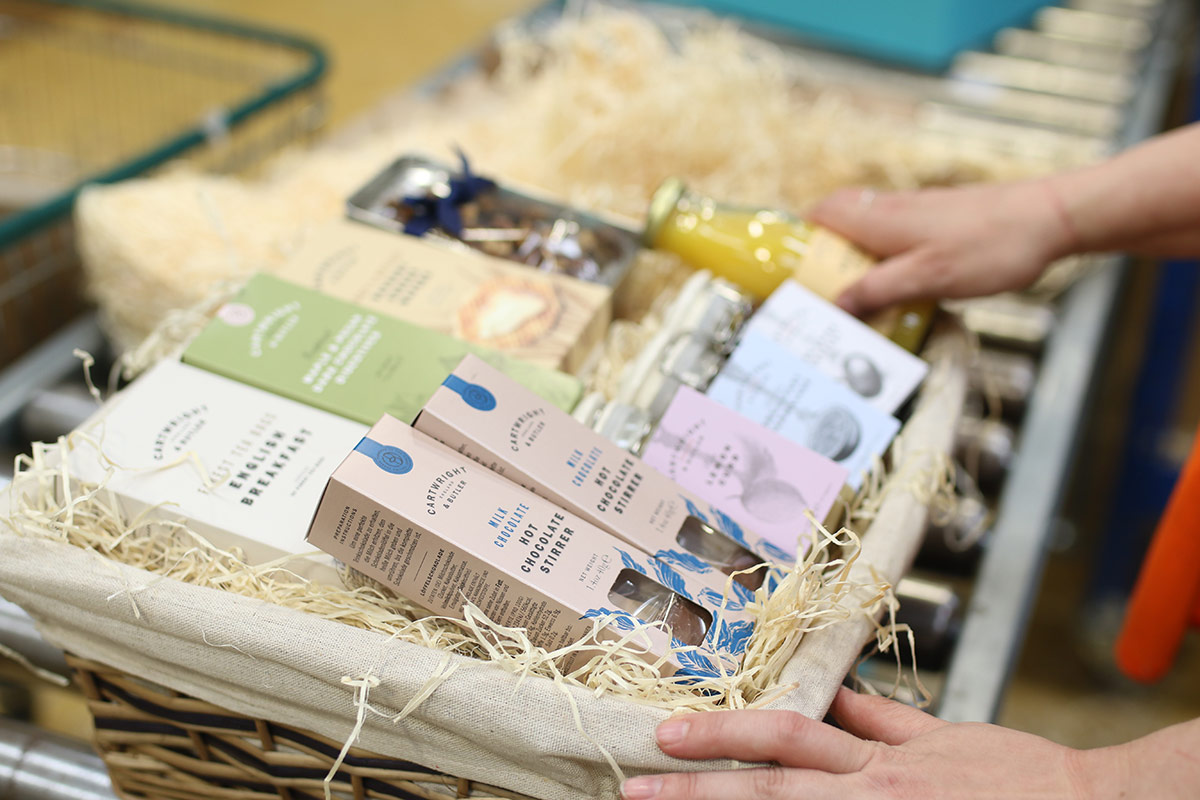 The Simply Thank You approach
Simply Thank You are experts at enabling companies to run effective rewards and recognition programs.  We  do this by having everything  you need to make your program a success without the need to involve other providers.  
Branded engagement platform (Desktop and Mobile)
An extensive range of digital and physical rewards
Dedicated account management
Branded management and reporting platforms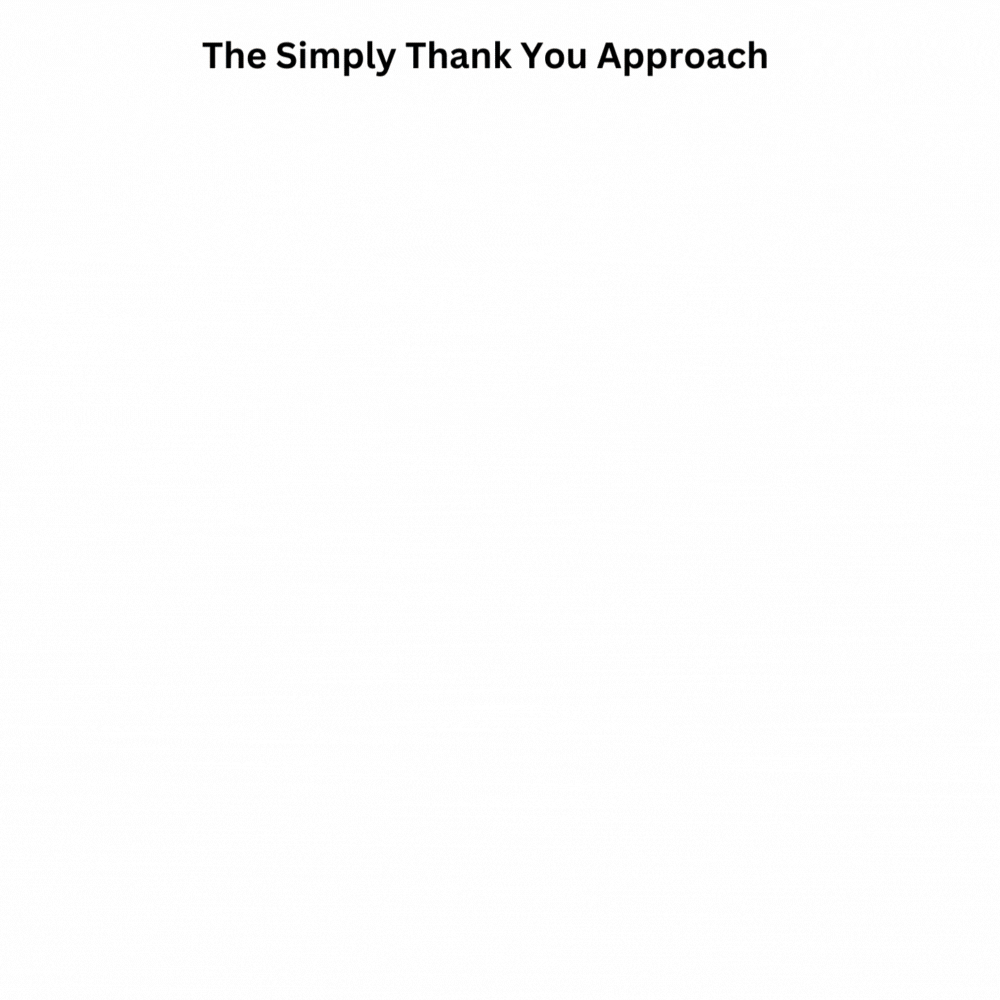 How do rewards and recognition programs work?
Rewards and recognition programs aim to improve employee performance and retention. It does this by linking an employee's performance and behaviours to your company's core values and performance targets. Good performance and/or behaviours are recognised and rewarded and this is then communicated with the other employees of your company. The best performers feel appreciated and your other employees feel motivated to try harder in future. Enquire today to learn how our onecode solution has benefitted our clients, giving them a way to not only reward, but track and improve employee performance.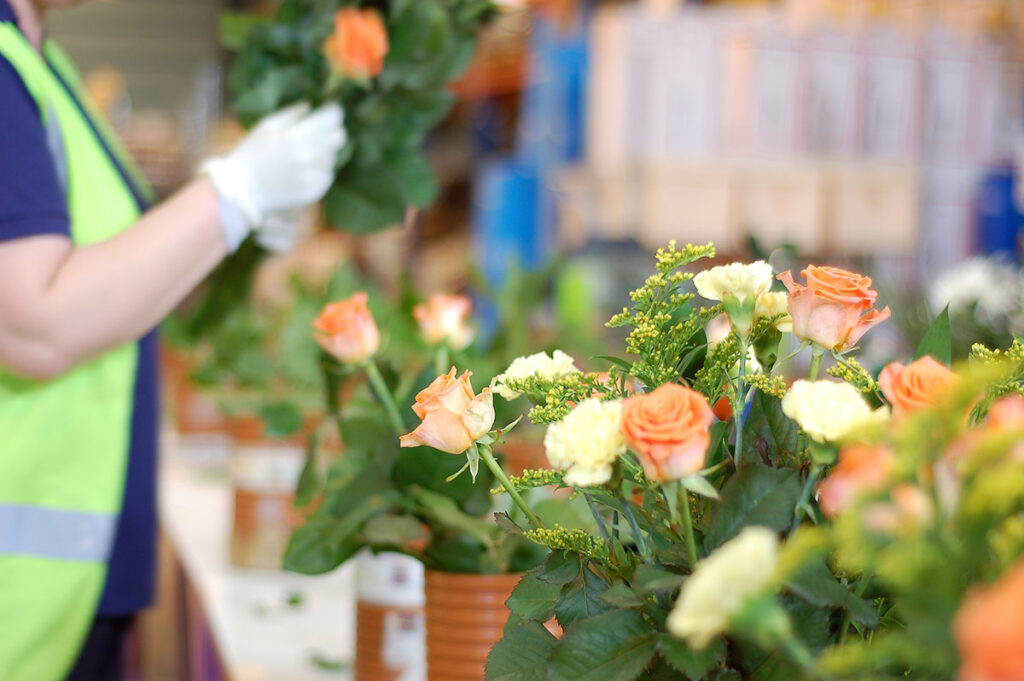 A good rewards and recognition program should be easy to manage and deliver great results. This can be achieved by partnering with a suitable provider. Simply Thank You offers an engagement platform, known as onecode, that allows you to easily allocate rewards and for employees to easily use those rewards. The onecode platform is versatile to fit the exact requirements of any business, big or small, with the option to have a fully branded rewarding experience.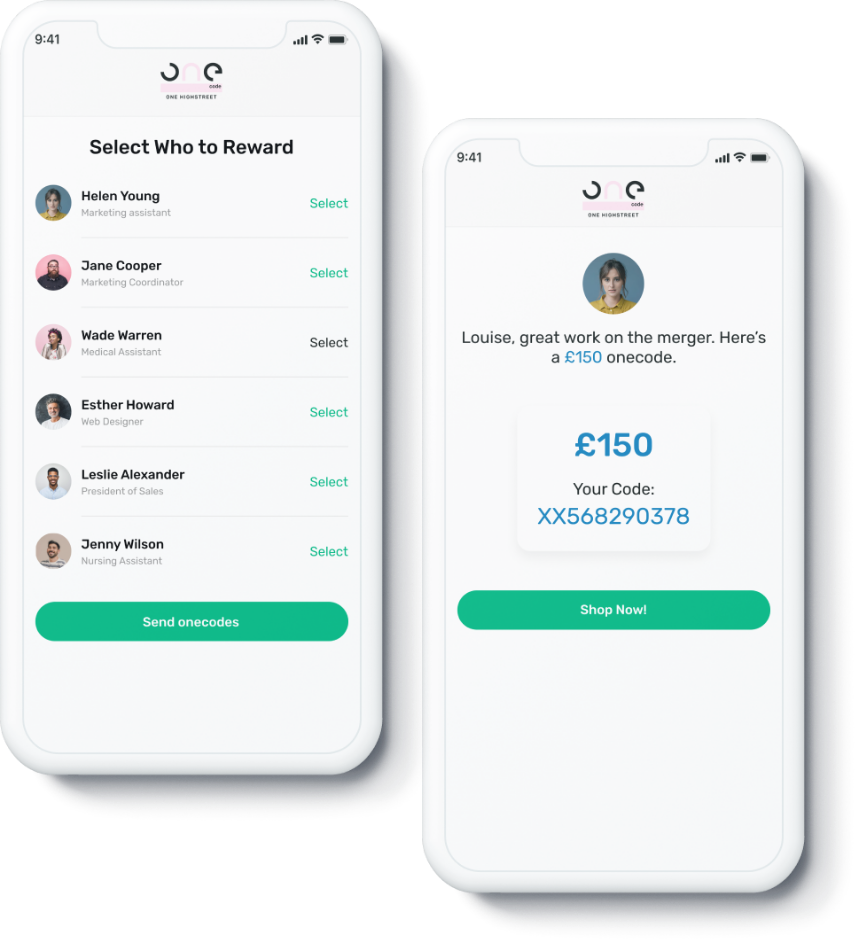 Simply Thank You offers an extensive range of gift cards and vouchers, hampers, flowers and gifts. Simply Thank You also offers the onecode, its most popular reward. The onecode solution is a digital multi retailer gift gift code that allows recipients to shop at over 150 top online retailers. It provides unparalleled choice for the recipient together with instant digital delivery.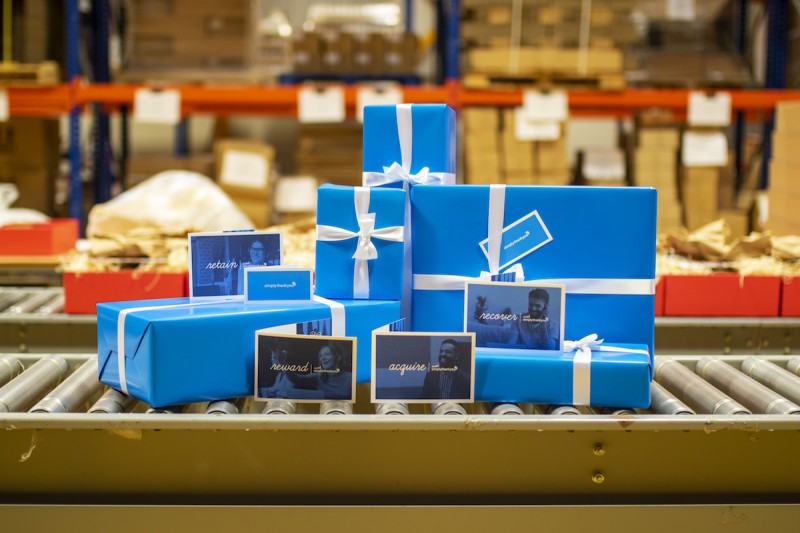 The onecode rewards and recognition platform provides an extensive set of out of the box reports that will cover all of your needs. To learn how the onecode can benefit your business, simply enquire by following the link below.
"We've been working with Simply Thank You for over 10 years to help us recognize and appreciate our customers and our people with gifts and treats. Their bespoke wrapping service is just one of the things we love about them, along with their fantastic staff, great service, integrity and flexibility."
Caroline Lynam
Head of Customer Relations, Virgin Atlantic
"We have grown our employee recognition scheme with Simply Thank You over the past seven years. The scheme is welcome by the Group and STY continue to meet the needs of our diverse business and challenging requirements, including a recent major rebrand. STY also support our various ad hoc recognition and celebration events, meeting challenging timescales."
Shirley Champion
Group HR, The co-op Group
"We care what our customers think of us, we hear them and see things from their point of view. Working with Simply Thank You, means we have so many ways to inspire or delight a customer at the right time. We would recommend Simply Thank You to any business that values customer engagement and happiness."
Three
"Simply Thank You have been a great partner to work with, taking an initial concept several years ago and helping us build a sector leading loyalty programme. They are keen to support and develop systems as we expand our business. The system linked to our loyalty programme has helped better engage with our customer base and increase our retention rate by 10%."
Simon Moore
Head of Marketing, GSF
"The ability to recommend suitable gifts to the portal team that are personalised to our customers has been a great benefit and has salvaged a number of customer dissatisfaction scenarios."
Jamie Callan
Brand manager, Sinclair Volkswagen Bridgend