Grow and retain business with the Simply Thank You corporate incentives platform.
Tailormade corporate incentives platforms built for each business.
The Simply Thank You corporate incentives platform can help your company to improve customer acquisition performance?
Our corporate incentives platform can give you edge when it comes to acquiring new business. Whether you are running a switch incentive or outreach to a new market, your program has to have global appeal to give ROI.
Attract new business with gifts that really deliver. If your marketing team has been looking for a way to incentivise sales and drive loyalty, we can help. We offer two choices. Choose a campaign of attraction with the Simply Thank You Gift range. We'll supply the gifts and cover the branding on each item, customised to you. Or, if you're serious about ongoing incentives, the onecode will work perfectly for you. Give a 16-digit code from a branded platform, and let the recipient choose their treat. It's all part of the Simply Thank You service.
With our corporate incentive programs run with the onecode digital reward code, you can say thank you and reward your customers for their loyalty time and time again.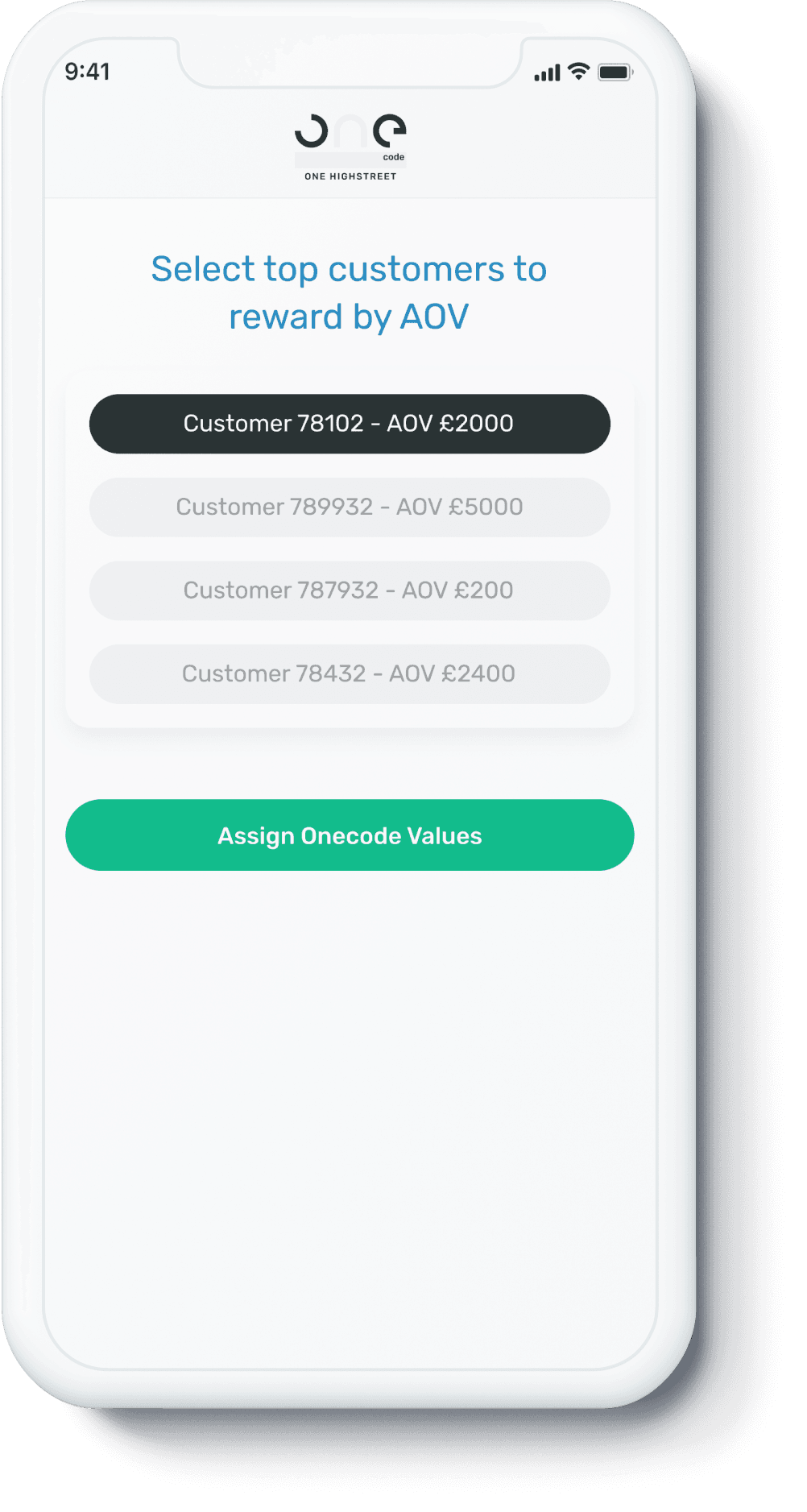 Customer incentive ideas to use with our corporate incentives platform.
Customer incentives are effective. Studies show that customer incentives increase brand purchase among current customers by an average of 18%. Incentives also create loyalty and customer retention. According to Harvard Business Review, "loyalty has a major impact on company profitability." In fact, a 5% increase in customer loyalty can lead to a 75% increase in profits. A new customer incentive code can help you attract new customers and show your appreciation for their business. By offering a reward, you can encourage new customers to try your product or service.
Yet with packages and promotions in the marketplace offering fierce competition, you need to differentiate yourself. Enhance your marketing efforts with an incentivise to sign up. Give perks for packages and deals, or reward long term loyal customer and advocates.
If customer service is a challenge, create powerful brand moments by equipping your customer care and retention teams with the onecode, by sending a onecode, the recipient can choose from thousands of rewards, including holidays, gifts, gift cards and experiences.
Connect to your customers and make rewards that are worth switching to, through our corporate incentives platform. Run your own marketing campaigns choosing from thousands of rewards to incentivise your latest services. Give bonuses to existing or new customers and top up their onecode. Reduce friction in the business and coax back wavering customers. Don't just pick any gift or gift card though! You need the onecode.
New corporate incentives codes built with the onecode digital reward code are the perfect way to keep your customers coming back for more.
What people say about some of our corporate incentives platforms.
"We've been working with Simply Thank You for over 10 years to help us recognize and appreciate our customers and our people with gifts and treats. Their bespoke wrapping service is just one of the things we love about them, along with their fantastic staff, great service, integrity and flexibility."
Caroline Lynam
Head of Customer Relations, Virgin Atlantic
"We have grown our employee recognition scheme with Simply Thank You over the past seven years. The scheme is welcome by the Group and STY continue to meet the needs of our diverse business and challenging requirements, including a recent major rebrand. STY also support our various ad hoc recognition and celebration events, meeting challenging timescales."
Shirley Champion
Group HR, The co-op Group
"We care what our customers think of us, we hear them and see things from their point of view. Working with Simply Thank You, means we have so many ways to inspire or delight a customer at the right time. We would recommend Simply Thank You to any business that values customer engagement and happiness."
Three
"Simply Thank You have been a great partner to work with, taking an initial concept several years ago and helping us build a sector leading loyalty programme. They are keen to support and develop systems as we expand our business. The system linked to our loyalty programme has helped better engage with our customer base and increase our retention rate by 10%."
Simon Moore
Head of Marketing, GSF
"The ability to recommend suitable gifts to the portal team that are personalised to our customers has been a great benefit and has salvaged a number of customer dissatisfaction scenarios."
Jamie Callan
Brand manager, Sinclair Volkswagen Bridgend
"We introduce a gift giving system through Simply Thank You to both wow our customers and offer an alternative apology."
Northumbrian Water
"Our bespoke gifting service allows Abri to give extra care & attention to customers - and turn service failures into moments of delight."
Abri