Our corporate hampers are a delight and sure to be appreciated by everyone.
Up to 20% OFF your hamper order!
Browse our 2023 Christmas Hamper Catalogue
The image below is a flip book.
Just click on the image to turn the pages. Click the tree dots if you would like to download a copy of the brochure.
We've got a great selection of "benefit in kind tax busting" under £50 hampers.
If you are looking to thank or reward your colleagues with a hamper this Christmas, Simply Thank You have got you covered. We have a  extensive range of hampers, including our 2023 Christmas range, that will surprise and delight your recipients. 
Simply Thank You have been packing and shipping Christmas hampers for over 30 years. Some of the biggest brands in the UK use Simply Thank You to reward, recognise and delight their employees. 
This year we have a great selection of "benefit in kind tax busting" under £50 hampers. As well some more luxurious hampers for your VIP's. 
Please get in touch to find out more and for our best prices. 
Click the button below or call us on: 
Perfect corporate hampers and exceptional service, every time...
Nothing beats the excitement of receiving beautifully presented corporate hampers. Especially when it's unexpected. At Simply Thank You it's our mission to delight every recipient with stunning corporate hampers and faultless service.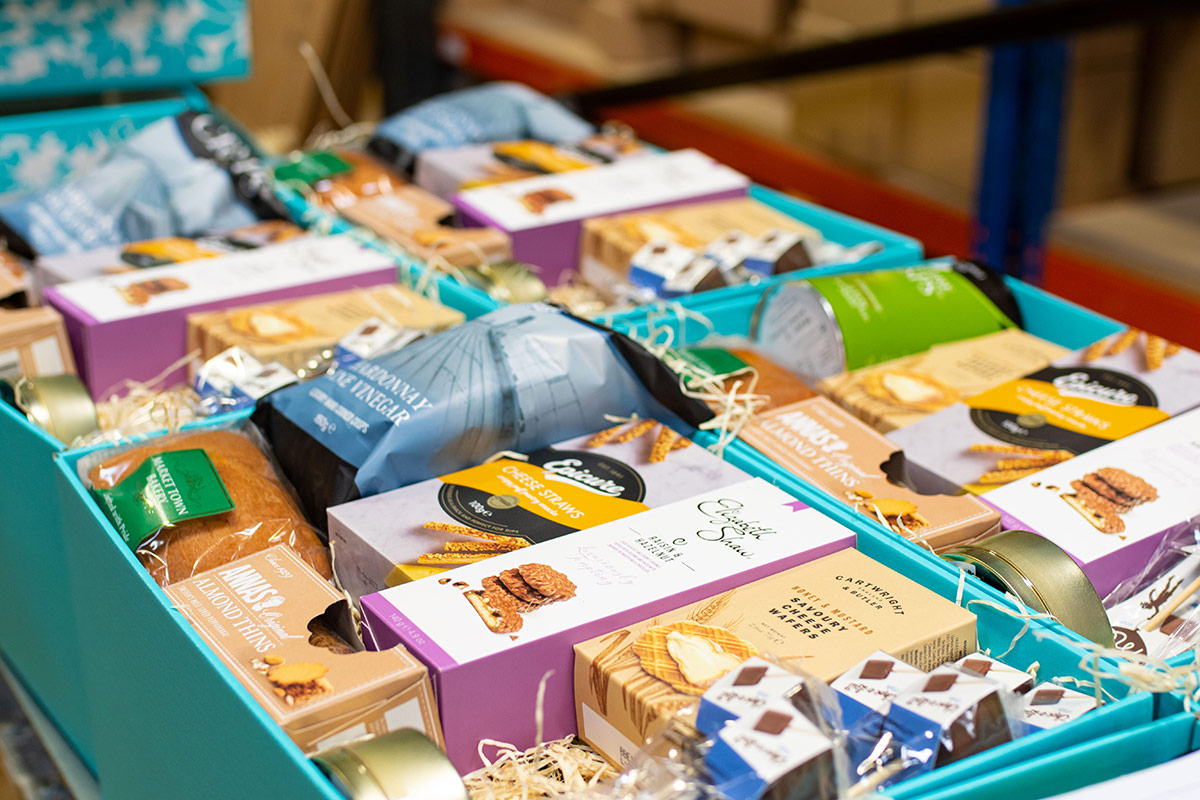 The perfect gift or reward.
Simply Thank You are one of the UK's largest corporate hampers companies, providing thousands of corporate hampers to delighted recipients every year. Our beautifully presented corporate hampers make the perfect gift or reward and can be branded and tailored to meet your specifications.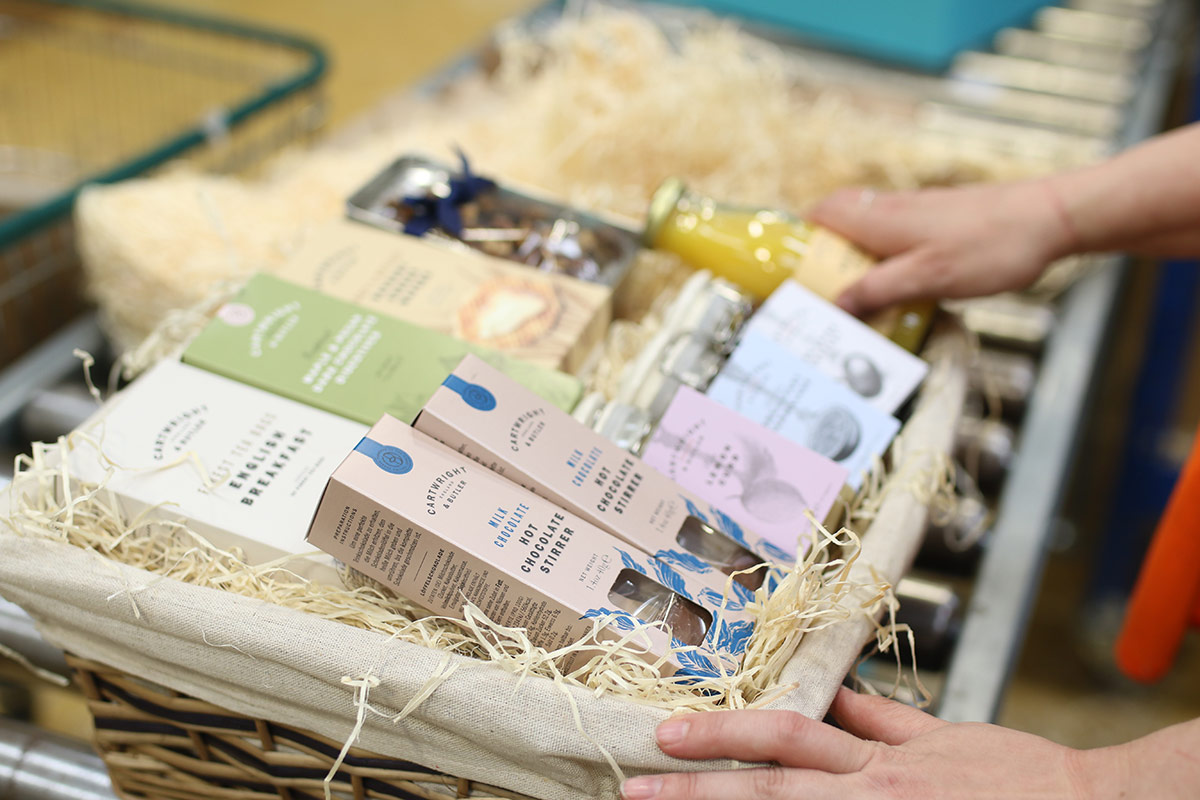 Order online or enquire about bulk discounts
Please browse our online corporate flower catalog for inspiration. You can order corporate flowers online or  please contact us if you have something special in mind or you are looking to create a more systemic gifting solution.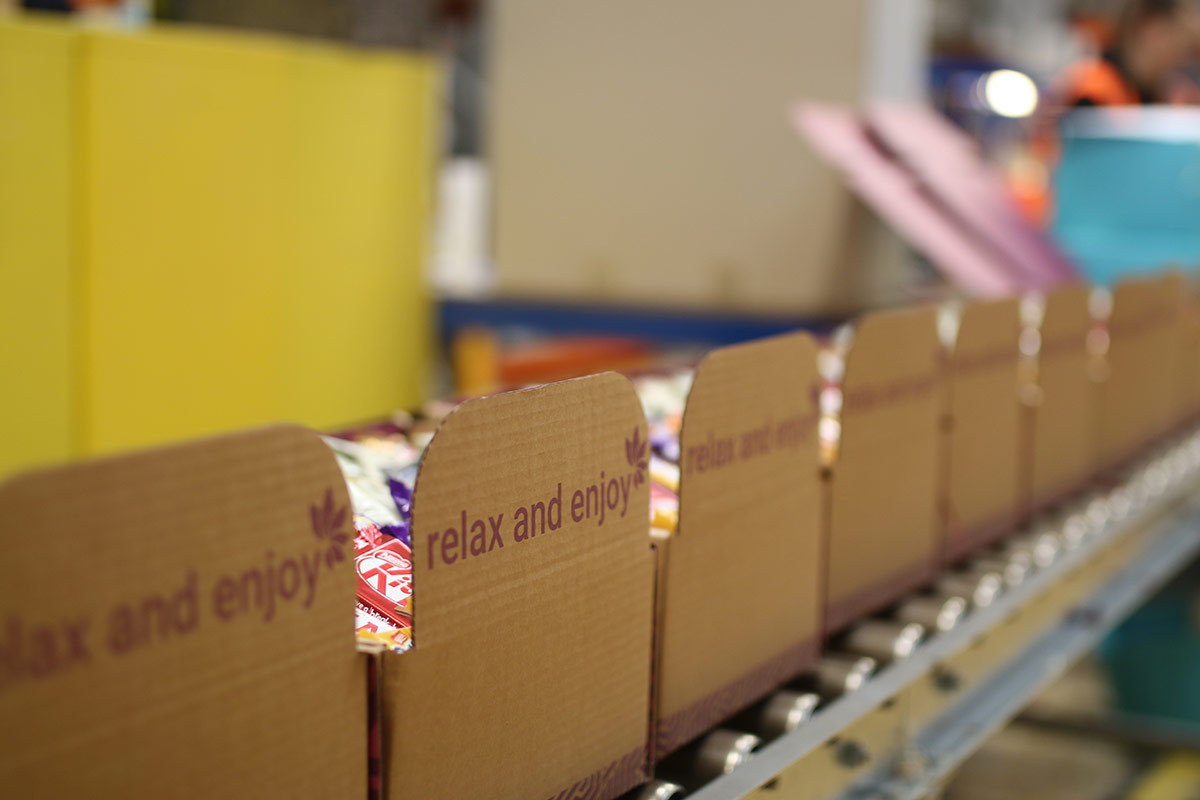 Eradicating plastics from our packaging
For our fragile products, we are changing from the standard plastic airfill to a 100% recycled and biodegradable alternative called Flexi-Hex. We are currently researching how we can replace the plastic cellophane with an eco-friendly paper alternative. We have now eliminated all plastic flower transport pots and replaced this with a more eco conscious felt option. Plastic tape will soon be replaced with eco paper tape (2023). 
In our flower care pack the inner plastic wallet on the flower boxes will soon be replaced with a paper alternative meaning all flower boxes will now be recyclable.
This is just the start of our journey to offer sustainable gifts and decrease waste in our business over the long term.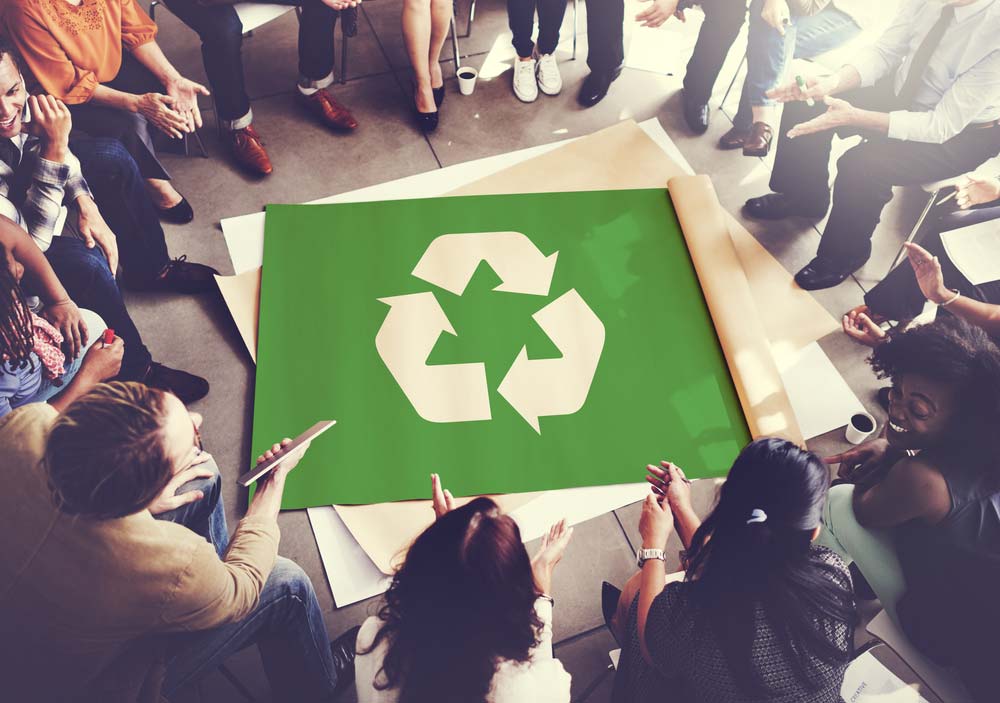 Corporate Christmas Hampers
It's never too early to start planning next year's Christmas hampers. Get in touch and we can help you plan a flawless program that is sure to delight everyone. Our corporate hampers experts are ready and willing to kick things off for you.
"We've been working with Simply Thank You for over 10 years to help us recognize and appreciate our customers and our people with gifts and treats. Their bespoke wrapping service is just one of the things we love about them, along with their fantastic staff, great service, integrity and flexibility."
Caroline Lynam
Head of Customer Relations, Virgin Atlantic
"We have grown our employee recognition scheme with Simply Thank You over the past seven years. The scheme is welcome by the Group and STY continue to meet the needs of our diverse business and challenging requirements, including a recent major rebrand. STY also support our various ad hoc recognition and celebration events, meeting challenging timescales."
Shirley Champion
Group HR, The co-op Group
"We care what our customers think of us, we hear them and see things from their point of view. Working with Simply Thank You, means we have so many ways to inspire or delight a customer at the right time. We would recommend Simply Thank You to any business that values customer engagement and happiness."
Three
"Simply Thank You have been a great partner to work with, taking an initial concept several years ago and helping us build a sector leading loyalty programme. They are keen to support and develop systems as we expand our business. The system linked to our loyalty programme has helped better engage with our customer base and increase our retention rate by 10%."
Simon Moore
Head of Marketing, GSF
"The ability to recommend suitable gifts to the portal team that are personalised to our customers has been a great benefit and has salvaged a number of customer dissatisfaction scenarios."
Jamie Callan
Brand manager, Sinclair Volkswagen Bridgend
"We introduce a gift giving system through Simply Thank You to both wow our customers and offer an alternative apology."
Northumbrian Water
"Our bespoke gifting service allows Abri to give extra care & attention to customers - and turn service failures into moments of delight."
Abri